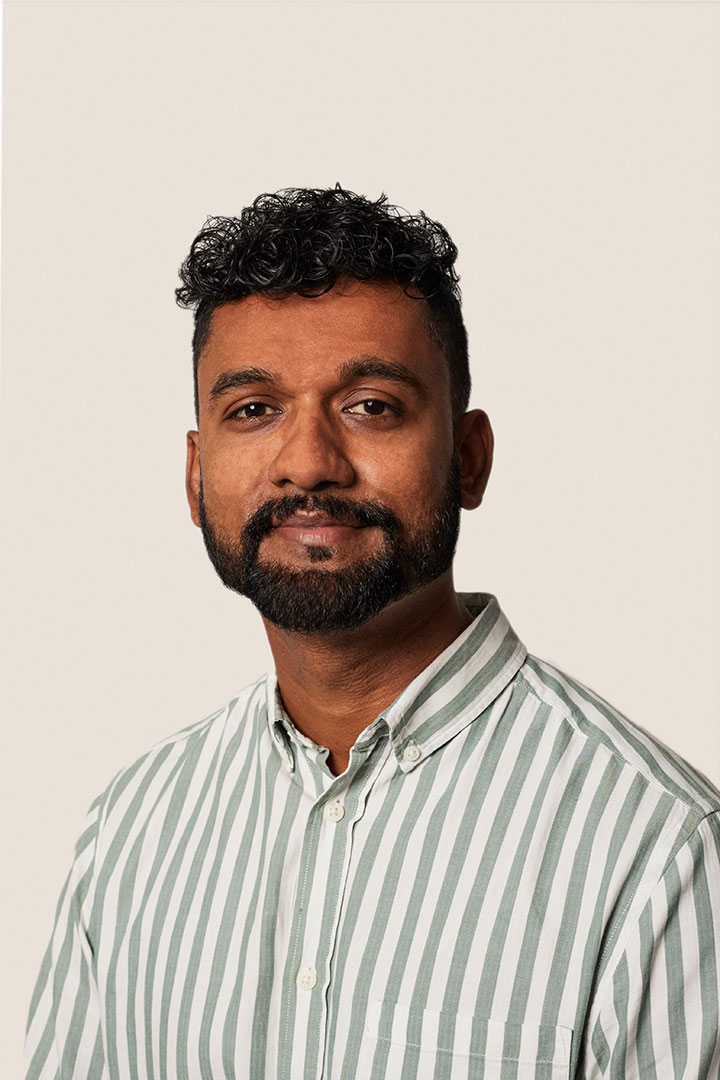 Prasath Vis
Financial Controller
Prasath is a charted management accountant with over 10 years' industry experience working with a range of media and creative agencies.
Prasath leads our finance team, focusing on running an effective department and driving financial efficiencies.
He lives in London and enjoys escaping the city and travelling as much as he can.