Meaningful
Measurable
Change
We help our clients deliver meaningful, measurable change around some of the most complex social issues facing the world today.
To unlock effective solutions, we use a combination of robust research, behavioural science and creativity.
The Zinc Network Approach
Our unique, eight-stage method provides both rigour and flexibility to deliver on our guiding principle:
meaningful, measurable change.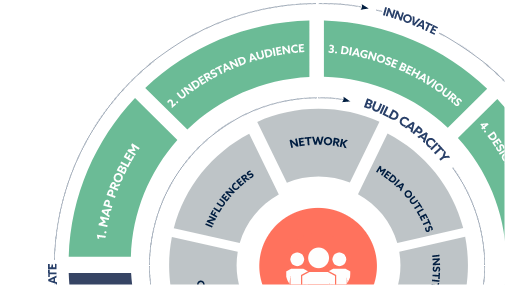 Real change is about much more than mission statements, boardroom pledges and hashtags.
Making a difference
On each project we engage a network of partners: academics, civil society groups, influencers, media companies and brands. Their on-the-ground knowledge and insight ensures those closest to the issue are right at the heart of our work.